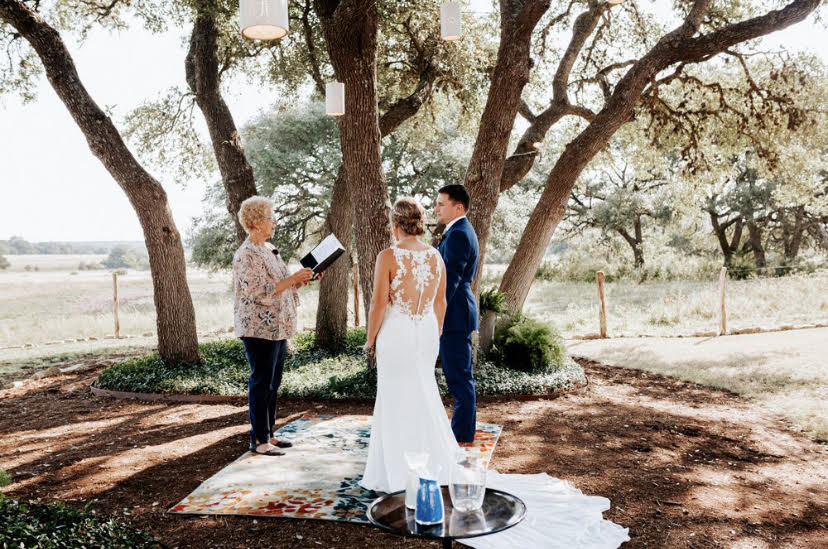 We do our best at I Pronounce You to create unique wedding ceremonies that tell each couple's love story and celebrate their commitment.
At the heart of the wedding, every couple deserves a stress-free, joyful ceremony. With 30+ years of officiating weddings, I can make that happen! Count on it.
We offer three affordable packages for the level of service you desire, with add-ons to customize your experience.
OUR PROUD BADGES


We service Austin, Greater Austin Area, Central Texas, Hill Country, Dripping Springs, Round Rock, Georgetown, Belton, Waco
We offer three affordably priced packages for the level of service you desire, with add-ons to customize your experience.

Simply Beautiful Ceremony - $250
10 Guests max
Virtual Consultation
Secular or Religious Ceremony
*mileage may apply

Uniquely Yours Ceremony - $448
1 Meeting (in person, zoom, facetime) to hear your love story & craft your customized ceremony.
Unlimited texts, emails, & calls
Optional add-ons:
• Rehearsal: $150
• Choice of Unity Ceremonies: $50
*mileage may apply

Fortify Your Marriage
Pre-Marital Coaching - 2 introductory sessions: $198
6 Coaching Sessions: $598
12 Coaching Sessions: $998
Commitment Ceremonies
$375
Commitment Ceremonies are for those who can't or choose not to get married for whatever reason but want to celebrate and formalize their union. While the union will not be legal, the ceremony is a lovely way to let the world know of your great love and devotion.
Your Commitment Ceremony will be unique to you and your love story.
 Book a Free Consultation or 
Text/call: 512 658-9744
Renewal of Vows
$375
A beautiful ceremony designed especially for you, taking into account your life journey together and looking toward the future. We will meet once so that I can get to know your love story and your expectations, I will come to your Ceremony with great excitement for your future.
 Book a Free Consultation or
 Text/call: 512 658-9744
Baptisms
Baptism is a sacred and precious ceremony in which God claims the one to be baptized. Invite and include everyone! You will be blessed to witness this blessing. 
 Book a Free Consultation or
 Text/call: 512 658-9744
 Mileage : $50 for travel expenses is charged if venue is over 100 miles from the 78628 zip code. In remote venues, if the rehearsal is the day before the ceremony, the couple will provide overnight accommodations for the officiant.
Holiday Rates Apply. 
Please call (512) 658-9744 or schedule a consultation for a quote. 
And at your first anniversary, you get a Free "How's it going?" checkup.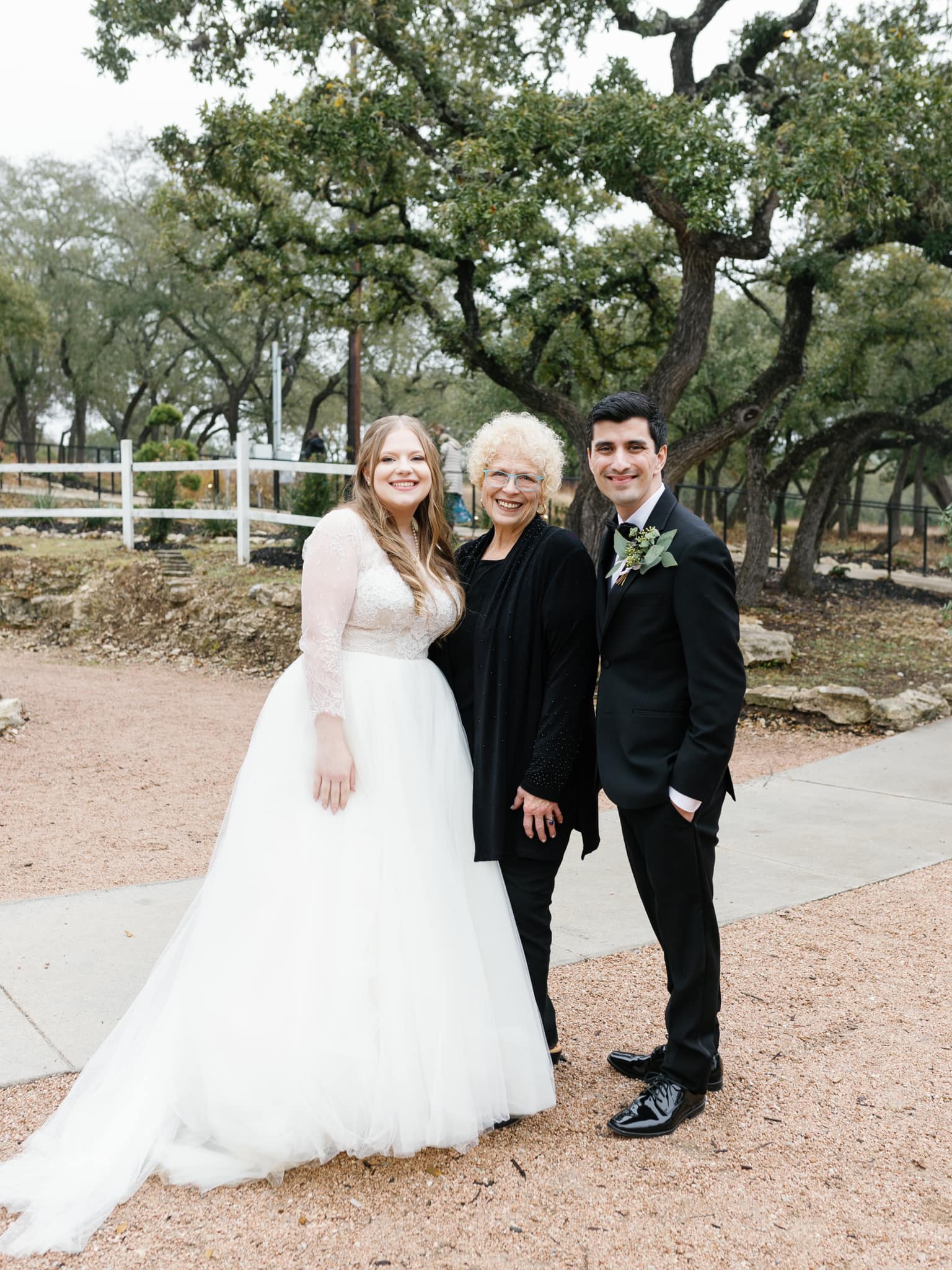 "Nancy was so great to work with! You can tell she really enjoys doing what she does. We had a few video calls leading up to our wedding and Nancy really got to know us, which made our ceremony so much more special and personal. She wanted to make sure everything was how we imagined it and made any tweaks or changes we wanted to our vows. We 100% recommend Nancy as your officiant! She made an already special day even more special for us :)"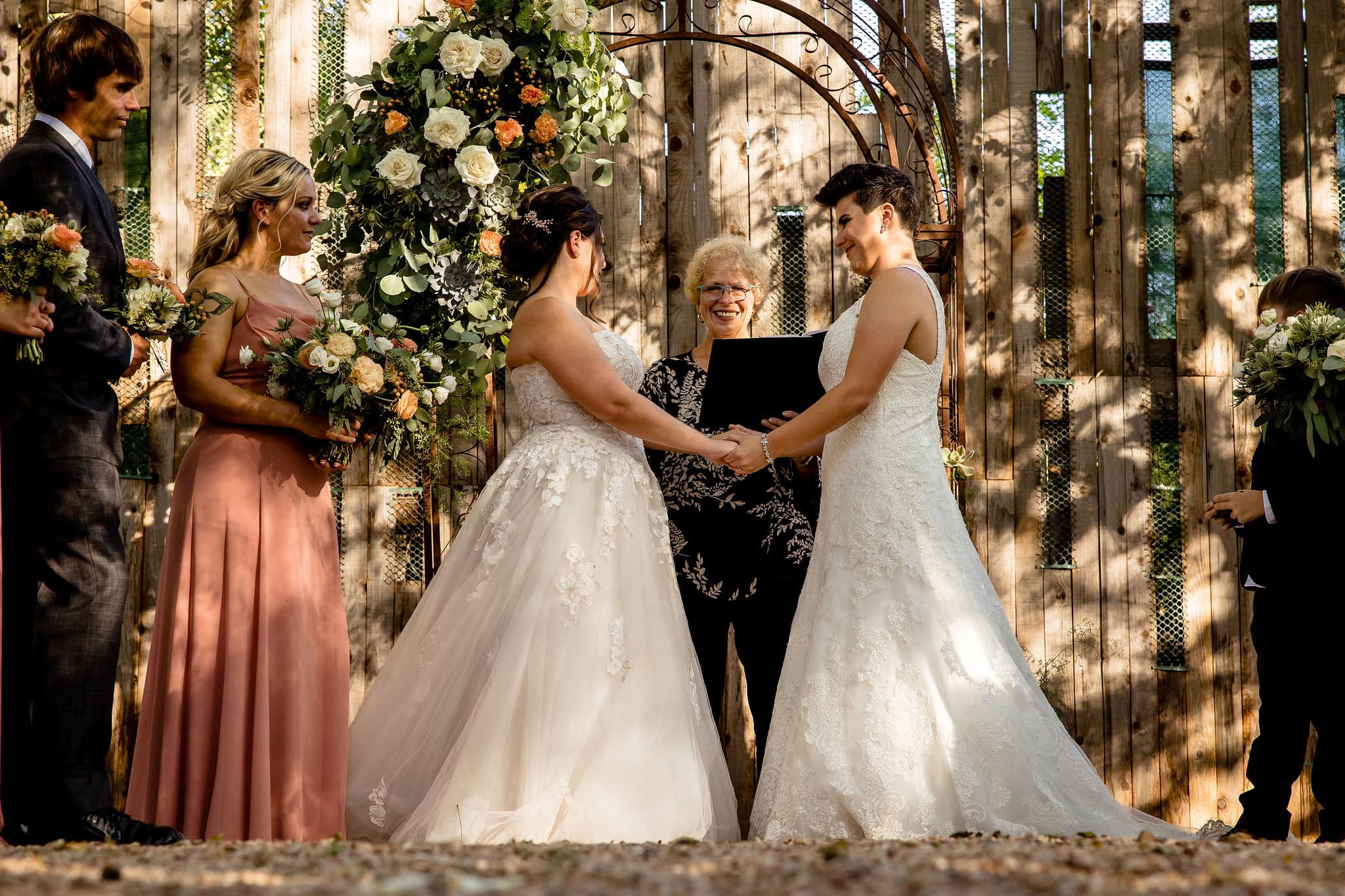 We love Nancy! My wife and I got married a couple Saturdays ago and had Nancy officiate our wedding. It was the happiest day of our lives and much of that joy came from Nancy. We met Nancy at a bridal extravaganza. We talked to SO many vendors that day but only one really left an impact. When speaking with Nancy, my wife and I both gravitated towards her calm and thorough way of speaking, her meaningful eye contact, and her warm smile. She genuinely seemed interested in getting to know us, so we decided we'd like to get to know her too. Nancy scheduled several zoom meetings with us in the months leading up to our big day. She was very flexible with the meeting times and always worked around our busy schedules. At our fist zoom meeting, I asked if we would be her first same sex marriage. Nancy confidentially responded, "oh no!" and explained that she was currently in the process of working with another lesbian couple. Her shock at even being asked that question was just what I was looking for. Nancy treated us with nothing but love and respect throughout the whole process. She wrote, rewrote, tweaked, then rewrote again our ceremony script. I could tell she really wanted to get it perfect, and she did. All of my family and bridesmaids adored her. If you are looking for an experienced and thoughtful officiant to make your ceremony go smoothly, look no more! Nancy is the best!!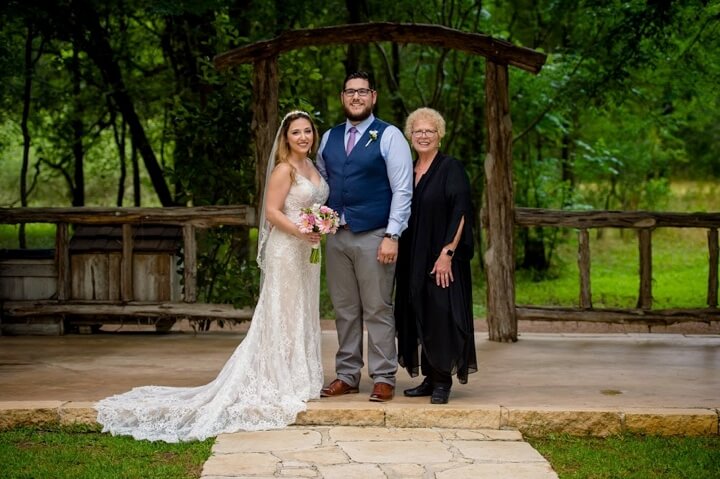 We met Nancy at a wedding fair and I immediately knew she was "the one"! I connected with her instantly after sharing something personal with her and she met me with a big warm hug. Nancy is such a caring, genuine, and sweet soul! She tailored our ceremony to our personalities and was respectful of our religious beliefs. We told her we wanted something short and sweet, and that's exactly what we got, but Nancy was able to craft the ceremony in such a way that none of the love and heartfelt sentiments were left out. We met with her a few times before our wedding for premarital counseling and found it incredibly beneficial, and we can't wait to meet with her for our one year "how's it going" meeting! She's become part of our family for sure!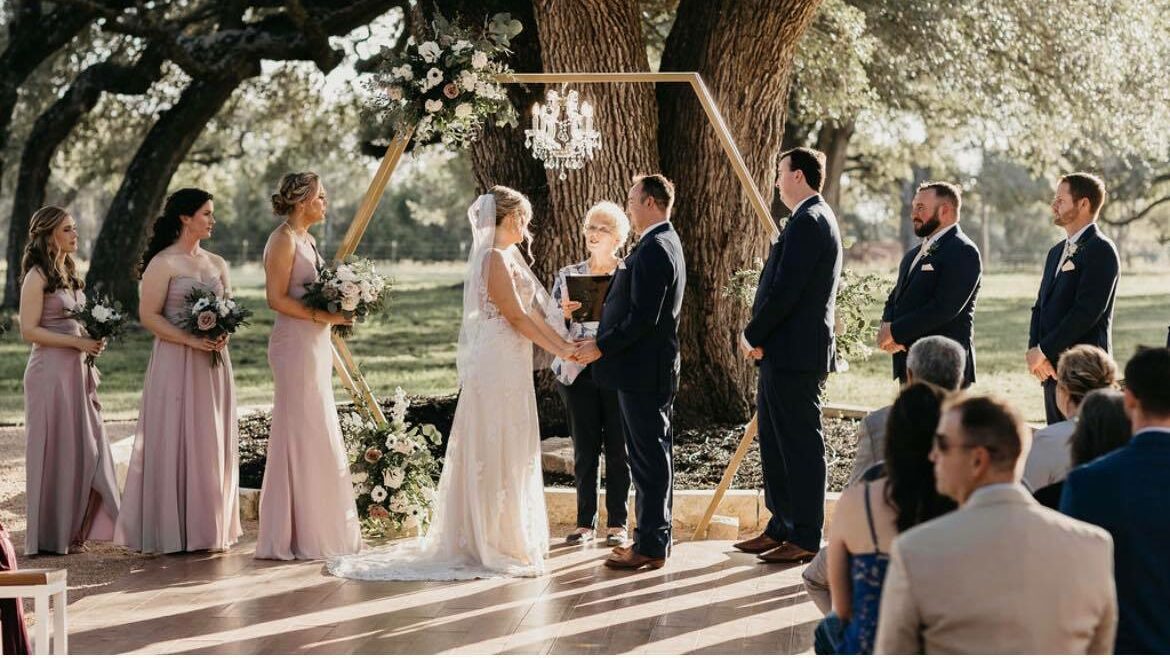 Nancy is one of a kind! She came highly recommended by our wedding planner, and the moment we met her, we knew she was one! We thoroughly enjoyed the pre-marital counseling she guided us through. We both learned so much about each other, even when we thought we knew it all. From start to finish, she created the perfect ceremony and made sure to include everything we asked for! We still get compliments on how beautiful the ceremony was. Highly recommended, Nancy, for your special day!
It's Going to be Perfect!
Let's tell your story